iSIZE
WHAT IS ISIZE
iSIZE technology enhances your visual experience by improved streaming quality and significant bitrate savings (over 30%)
iSIZE is powered by deep learning methods and is producing superior results to any competing methods by optimizing two currently unexplored spaces: video resolution and compressed-domain machine learning
iSIZE technology is backwards compatible and requires no changes to existing codec infrastructure
iSIZE core team consists of 5 PhD experts in optimization, machine learning and advanced video codecs
iSIZE has one US patent filing for its intellectual property
HOW WE DO IT
Our solution can be applied either on both sides, or on the encoding side only. For more technical details please visit our website. www.isize.co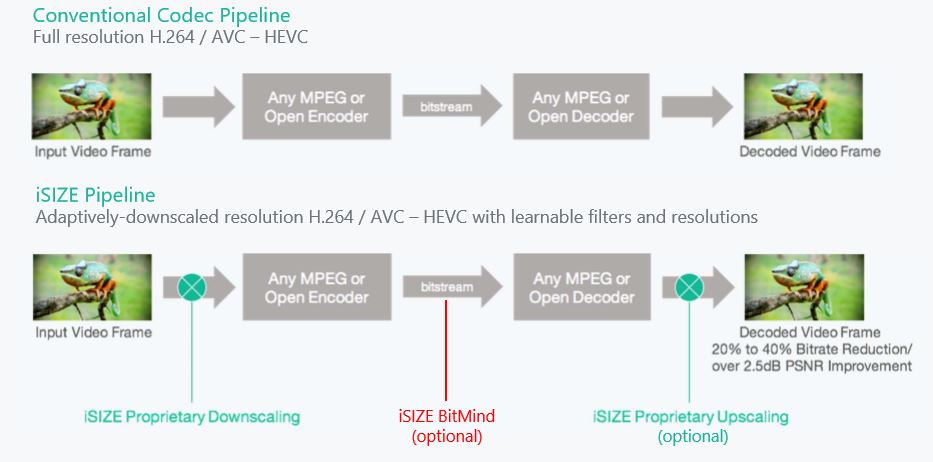 SUMMARY OF OUR TECHNOLOGY
iSIZE BitSave
1. Mobile& Wireless: Save bandwidth
Able to stream at lower signal strength (signal to noise ratio-SNR
Improve user experience by decreasing fluctuation in video quality whenwireless SNR changes
Improvedata usageoncapped connections
Improve device battery life by more efficient encoding/decoding
2. ReduceCDNcost for content providers
3. Improved live stream experienceand longerbattery life
iSIZE UpScale
1. Mobile& Wireless: Savebandwidth
2. Enhancingcontent ontheclient side (HDvideo to 4K)
3. Enhancing camera capture (HD camera upgraded to 4K via software)
4. Enhancingdigital zoom withreal-time deep autoencoders
iSIZE BitMind
1. Intelligent cropping of bitstreams for extreme bandwidth and complexity savings whenthe"viewer"is a DeepNet
2. 1000x speedup against conventionalDeepNets in video
3. 20x reductioninbitrate (videostreams downto 3kbps!)
4. Suitable for AI on wearables, robotics, self-driving vehicles and UAVs
CURRENT AND PLANNED TRACTION
SNAPSHOT OF ACTIVITIES AS OF SEPT. 2018
Bandwidth Constrained Video Delivery
Currently undergoing trials with two defence companies, and several broadcasters and ISPs
Our IP shows gains that are additive to any gains obtained from advances in video codecs
Recently selected for presentation and demonstration in "Future Zone" of IBC 2019, show.ibc.org
Latency Sensitive Applications
Pursue trials with cloud gaming content (potentials are NVIDIA Grid, Tencent, Twitch, Sony, Amazon Lab126)
Improving Quality of Experience over HTTP Adaptive Streaming
Trials with OTT content delivery companies
Towards Ultra-Fast Video Bitstream Analysis and AI
Ultra-fast video bitstream classification using deep neural networks
Quality/bandwidth optimization for IoT oriented deployments, where the "viewer" is a machine
Pursue trials with IoT and mobile device stakeholders (Samsung, IBM, Google, others)
WHAT IS CDNLOTUS
CDNLotus is a Content Distribution Network service which distribute VoD and Live content in Africa as closer to the user as possible.
With its High Performance Caching servers and optimized software for Video Streaming, CDNLotus can improve the video quality and can deliver the content to thousands of concurrent users.
CDNLotus have a long experience of distributing content and can help customers to deliver their content faster, improve the segmentation of the audience, lower the network latency, reduce packet loss, and improve security by using tokens and OAuth2.0.
ISIZE & CDNLOTUS ARCHITECTURE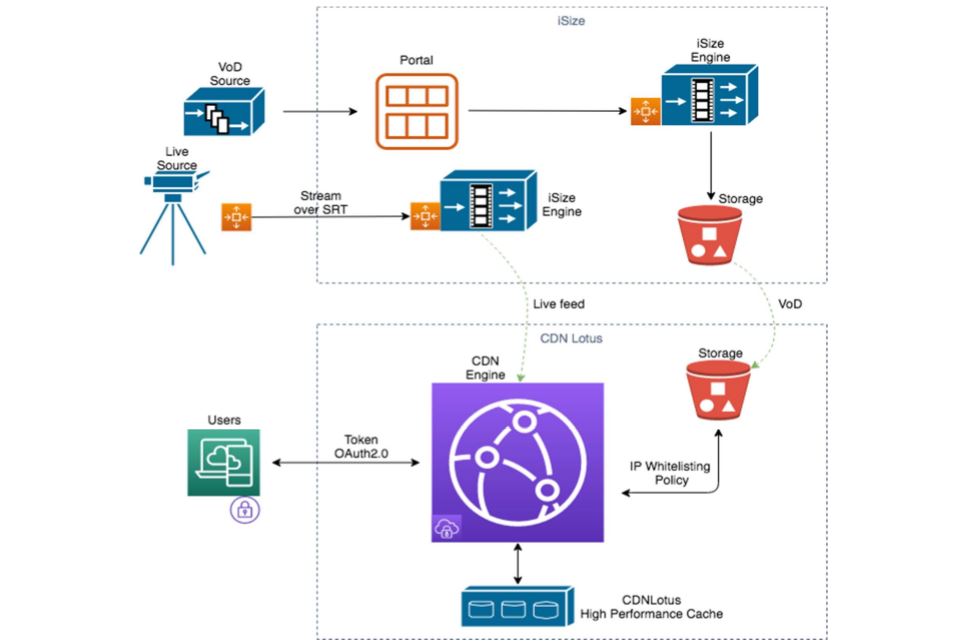 USER REQUESTS & CONTENT PROTECTION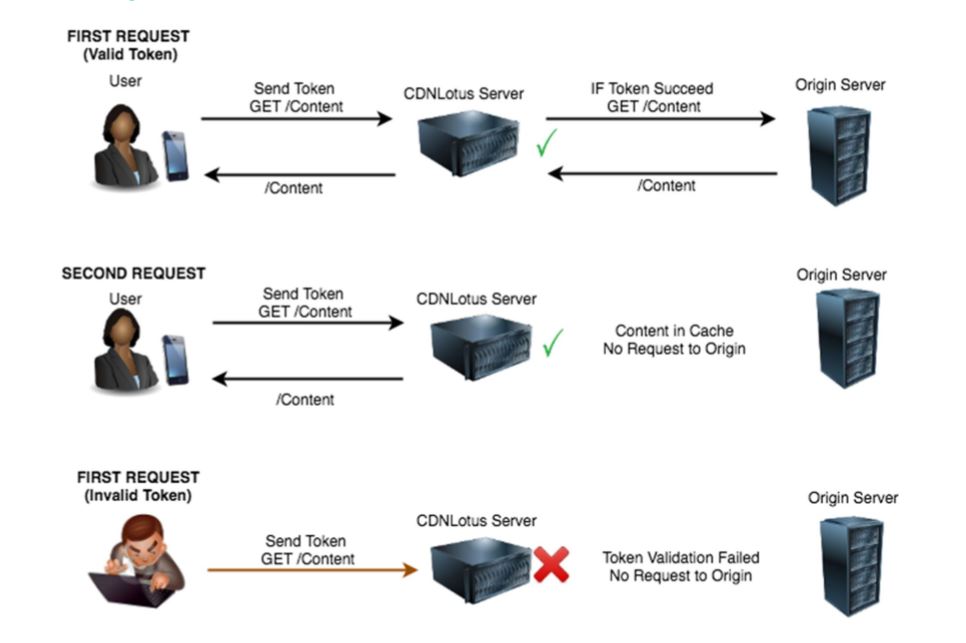 TARGET CLIENTS